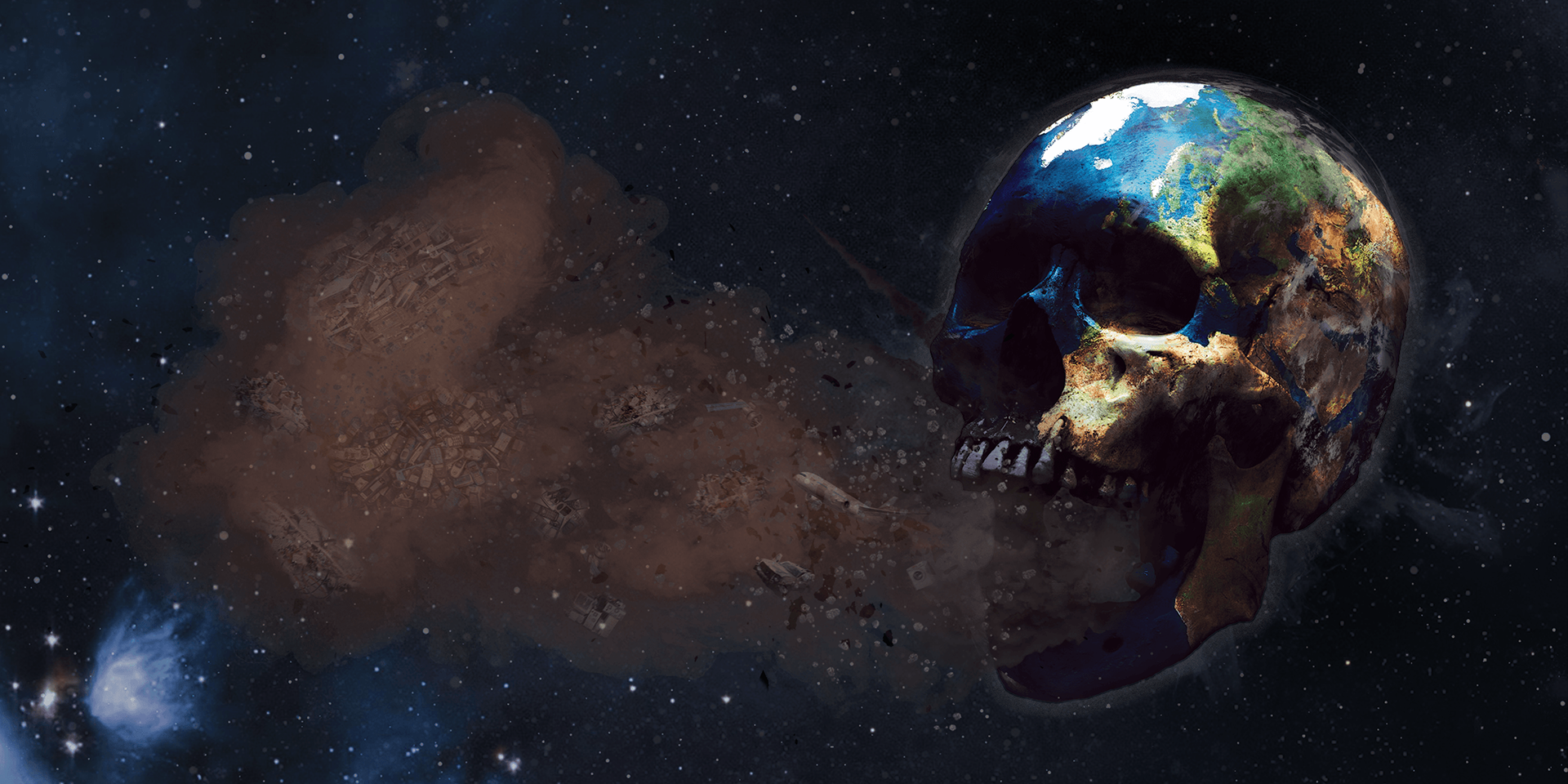 Raising awareness for environmental pollution with this touching piece of the Earth. We shouldn't continue like this, we should save ourselves and keep the planet a beautiful place for future generations. 

Made for my art class! I think it turned out pretty well... 
Sorry for the text being in Dutch

The pictures are pretty self explanatory, so I hope everyone can sort of understand it.